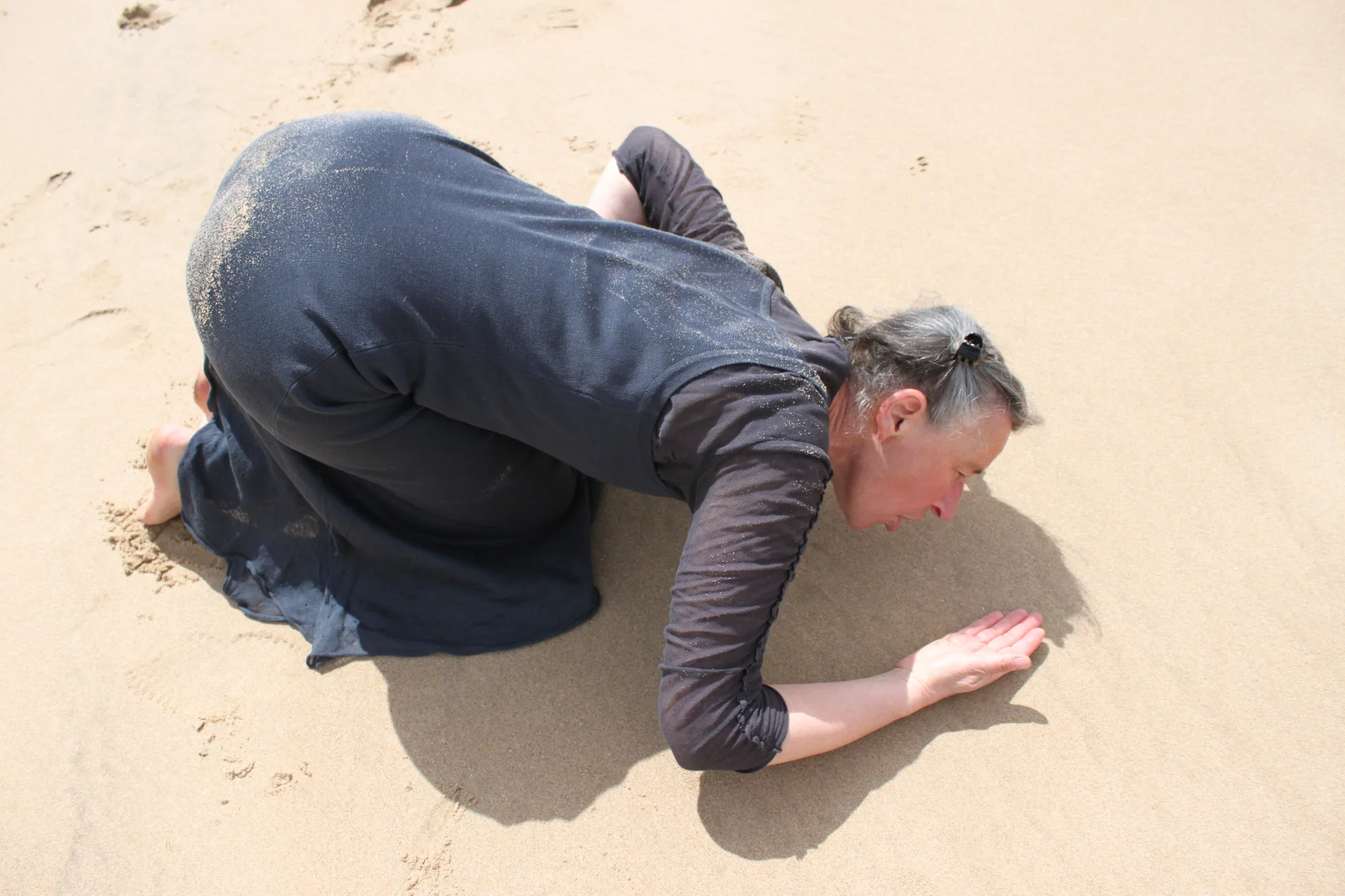 research, entitled Life Saving, a series of gestures during a residency in Three Cliffs Bay, Pembrokeshire, 2014
Annie Rapstoff is a cross disciplinary artist, interested in the interrelationship with place and the human experience in dialogue with other species. Work may take the form of instructions, events, performance for the camera and in situ, gestures, interventions, video and writing/language. Past work has been participatory, collaborative and often process based or ephemeral, she may appear explicitly or anonymously in the work. She questions what she hears, what she feels and what she experiences in space, through objects and across time.
Her work has been shown in galleries, at conferences, platform/live art events and in public spaces. Recent work, has included responses to the pandemic including a series of works in which she inhabits masks assembled into bird extensions. In addition, she is investigating urban and rural geology including red sandstone, using the action of mark making, through rubbing and scarifying. These small works explore surface, decay and imperfection in layers, particularly cracks in pavements, continuing an ongoing concerns around fragile surfaces and hidden depths.
Annie is also a psychotherapist and coach. She has developed workshops and live art events and is particularly interested and welcomes working in collaboration with other artists and across disciplines. past collaborations include, working with Vicky Vergou, Hilary Kneale and Rebekah Dean.
Valuable words: Allowing for uncertainty, play, meandering through words and ideas, listening beneath the surface, ecologies of experience in relationship with animals, plants, other objects and the land.