CURRENT AND RECENT WORK
In The Likeness Of Birds is an exhibition of work by Monika Tobel and Cally Trench and Annie at The North Wall Arts Centre in
Oxford, 4th-22nd July.
Exhibition Opening evening, all are invited - Saturday 15th July (3-5pm)
Meet The Artists - Friday 21st July (2-3pm).
No booking required for either event.
'Art, Science and the Natural World' - Online discussion with the artists and
guest speaker Alexis Williams, artist and director of Ayatana's Biophilium Science School for
Artists - Friday 7th July (6-7pm). Please book your free place via the website.
The North Wall Arts Centre is at South Parade, Summertown, Oxford OX2 7JN.
Opening hours: Mon–Fri, 10am–4pm, Sat: 12pm–4pm. Closed: Sun and Bank
Holidays.
Annie, Monika and Cally are also giving a talk at art-sauce in Oxford during the
exhibition. Tickets £4; please book via the art-sauce website
art-sauce is at The Old Schoolhouse, Hertford Street, Oxford OX4 3AJ.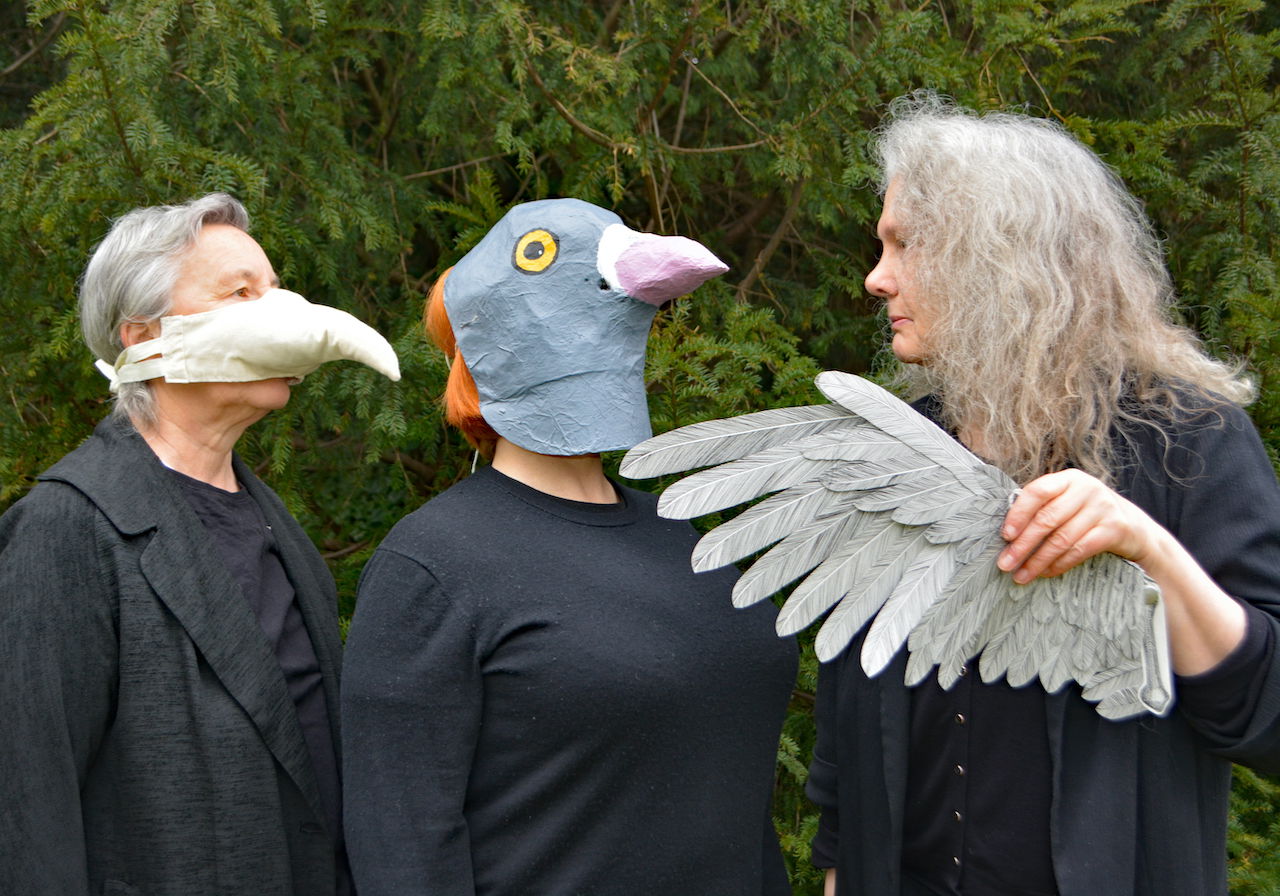 "Reading Water" a collaborative contemplative ecology project over a month exploring the interconnections between The Thames, United Kingdom and The Nile, Egypt. Developed by Super Cluster and supported by The British Council, November 2022.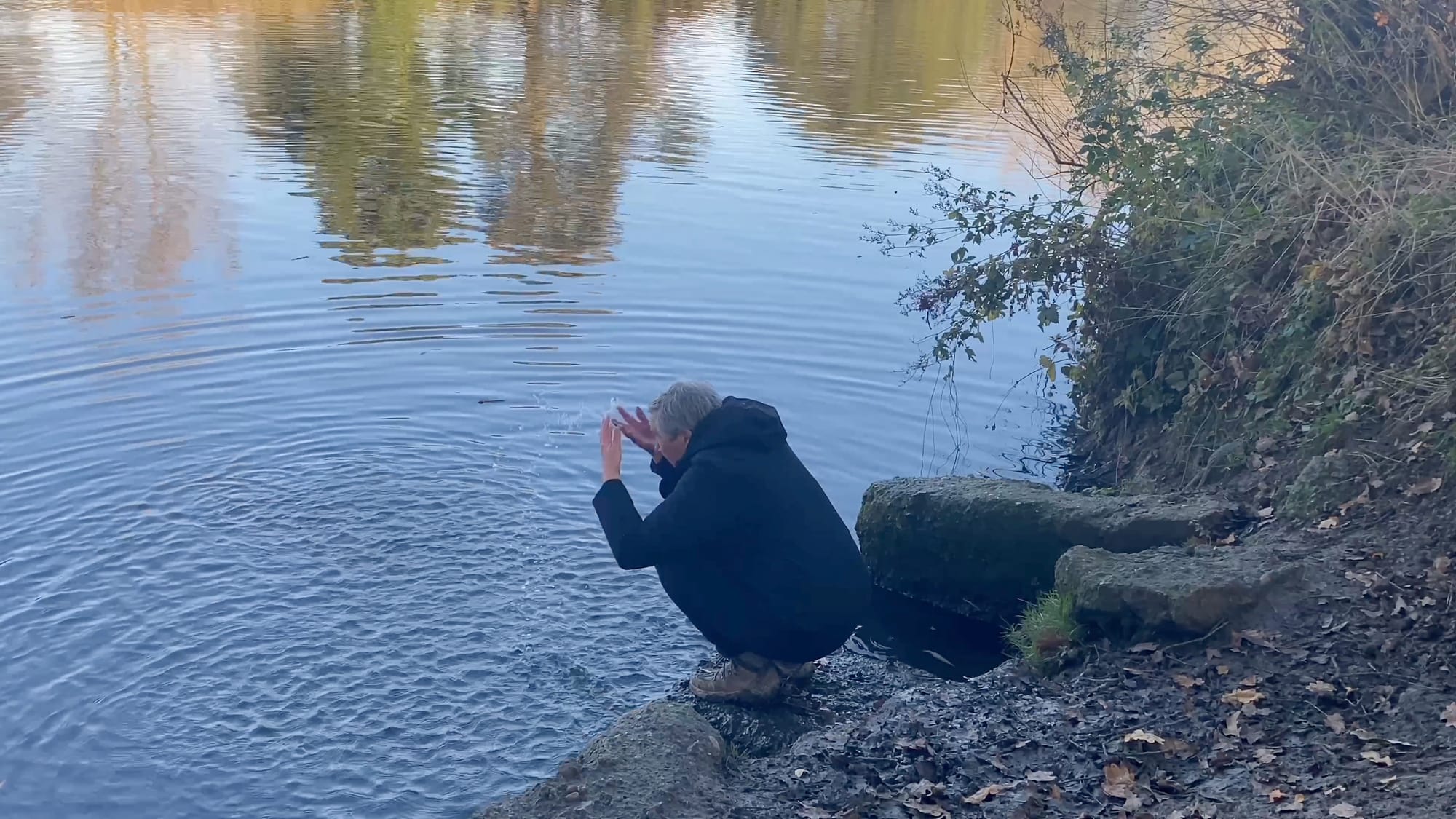 Artist in residence research trip to Zagori, Northern Greece, in association with the The Eco Museum and Oika, October 2022.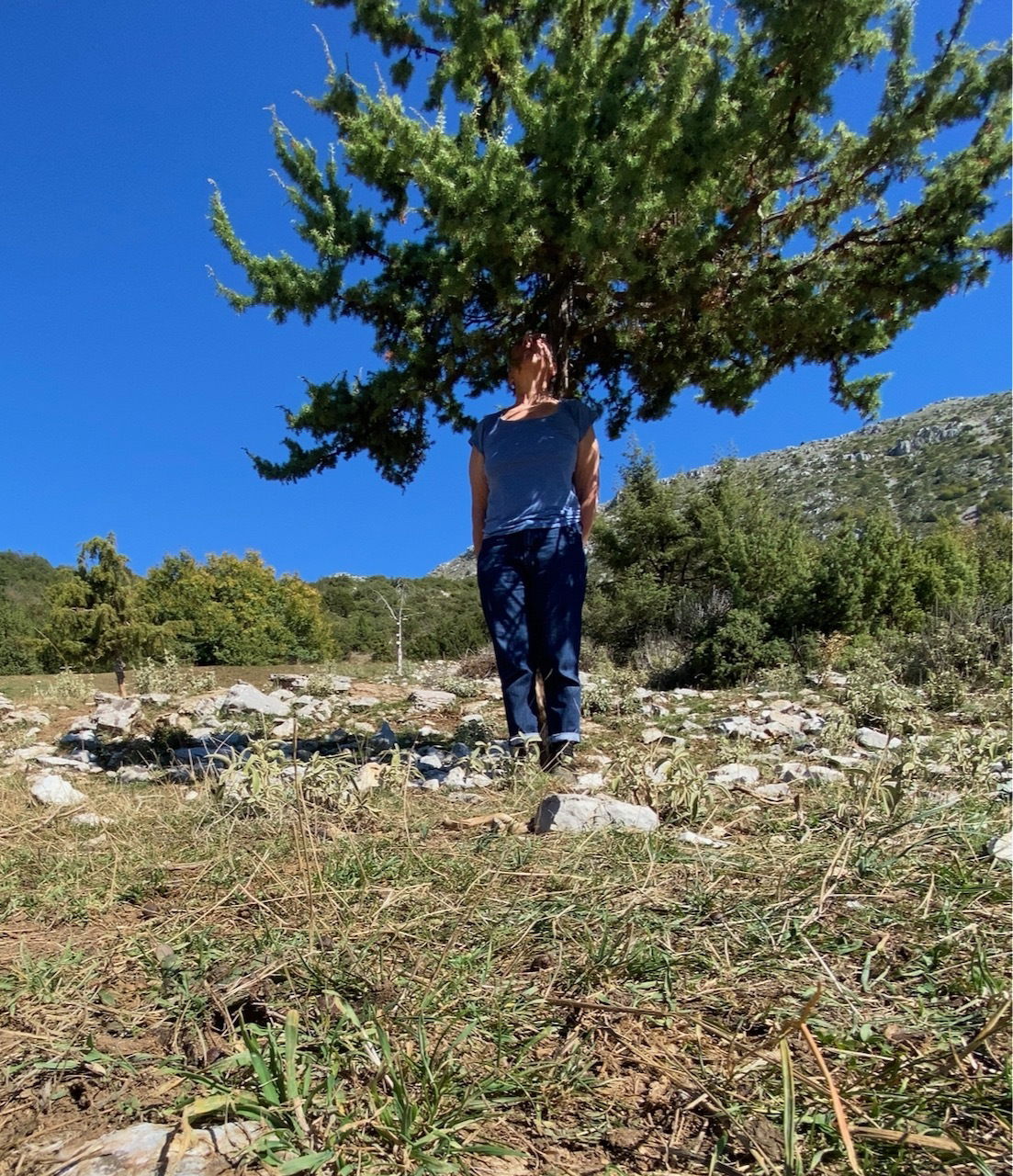 Motivational Tools, a performance at Biddy FAB Art Bath, 2022 - A staged performance, involving a set of altruistic affirmative actions created to offer the public a sense of their importance and value in a difficult challenging and competitive world. The piece was performed as part of a touring work entitled Office for The Dissemination of Sympathy (2012), and has been reworked and revitalised for Biddy.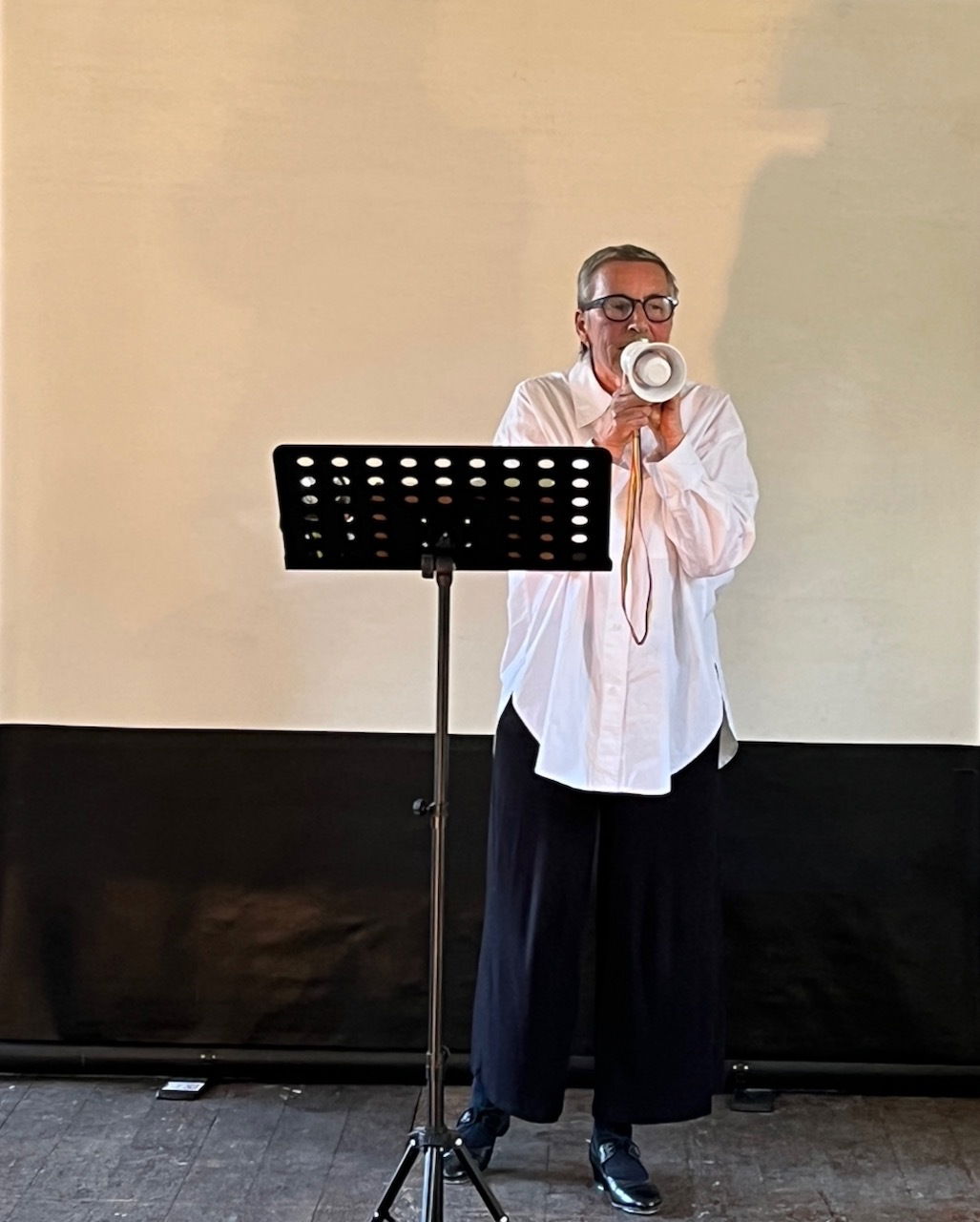 Parliament of Owls online artists research residency, concerning birds, 2022 - Working with Ayatana Biophilium Science School for Artists.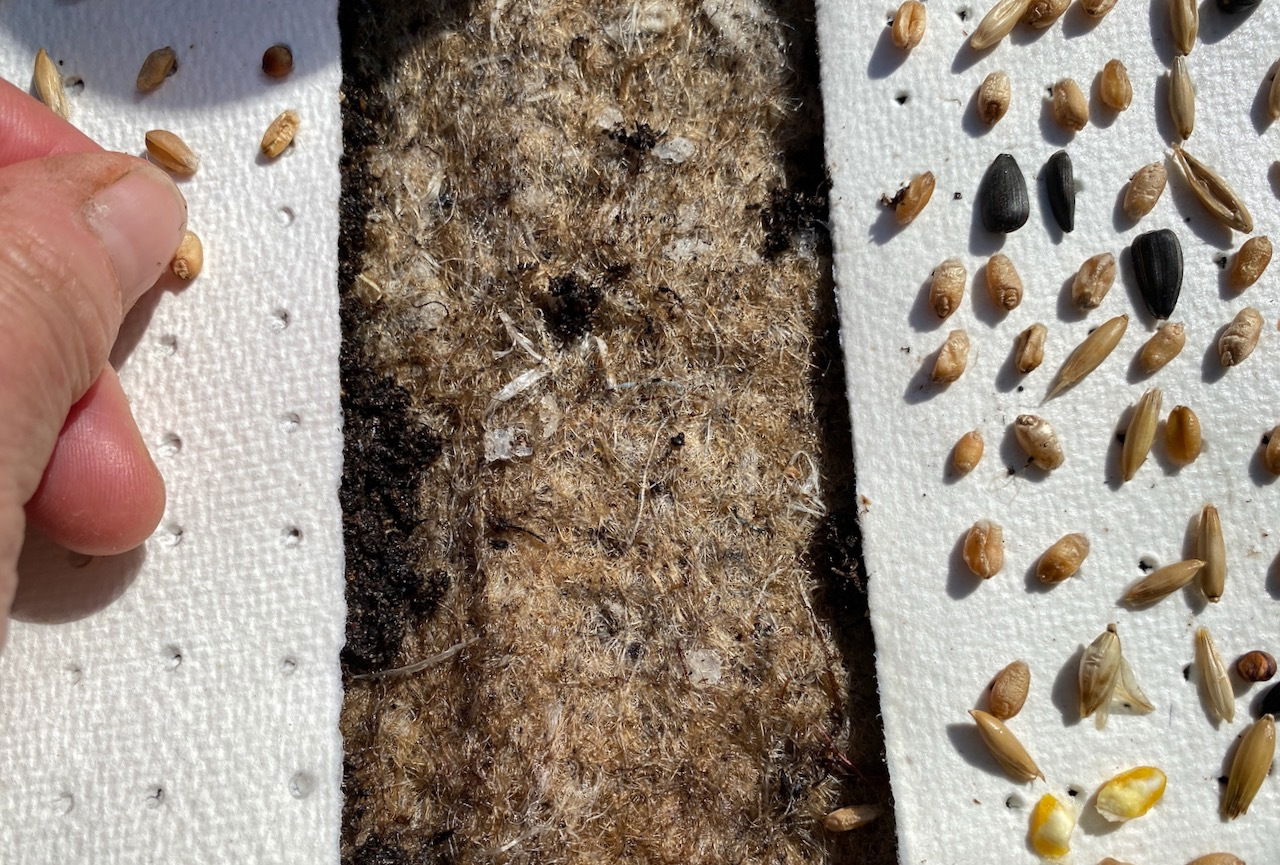 Bird by Bird 2, and An Incomplete Manifesto to you Birds, 2021 - sonic works in two parts, heard on Air Radio, a collaborative radio space created for the 26th UN Climate Change Conference of the Parties (COP26), followed by short video on YouTube.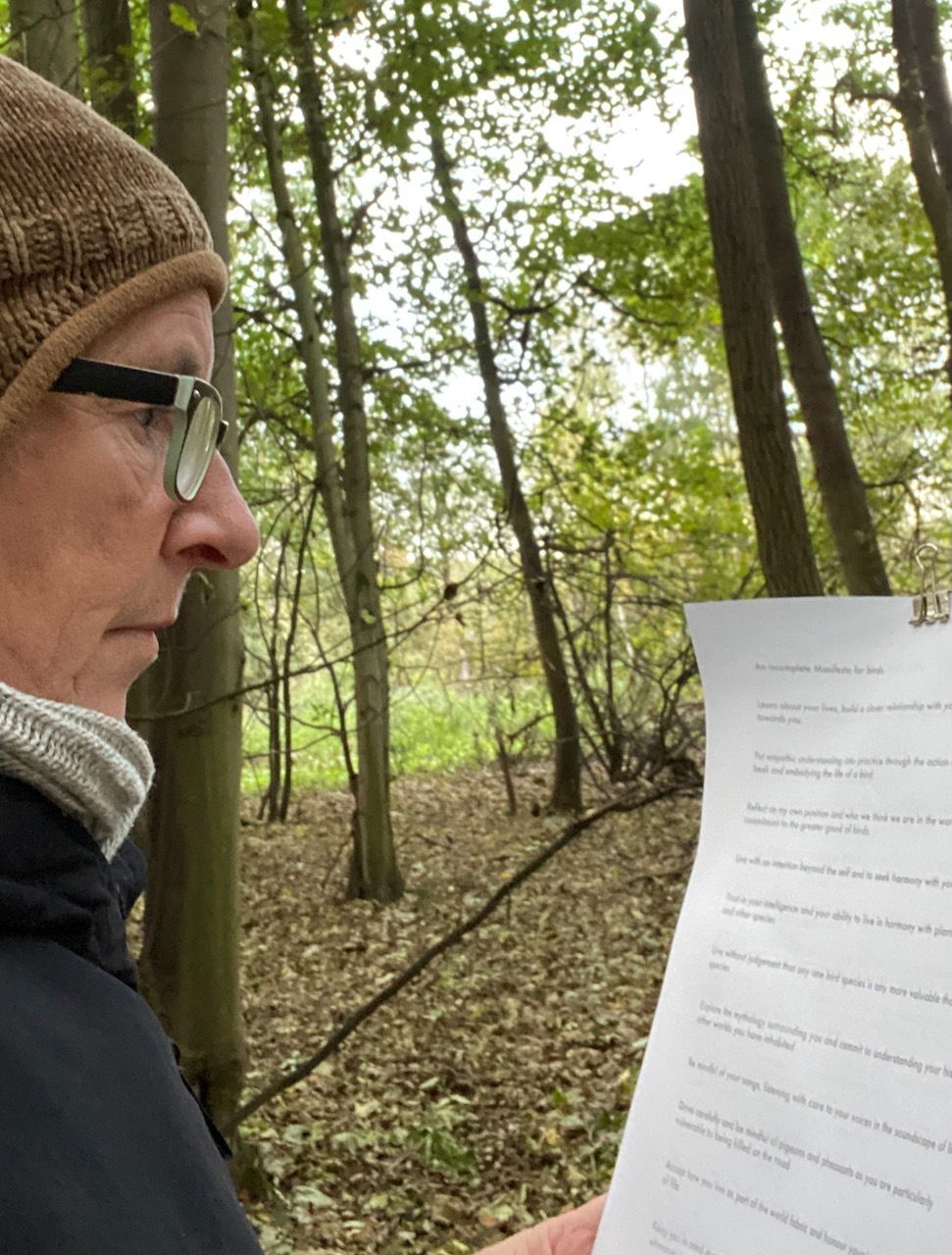 'An Aqueous Collaboration'
2021 -2022,
a collaborative project with
Philip Lee
developed during lock down. Fortnightly, each artist produced an image or video of an action inspired by two words – WATER, and the other word being a verb.
'An Aqueous Collaboration' was a playful contemplation of water and its possibilities. All work can be seen on
Instagram
. In addition the work shown as a short film at
Sea Change
Bicester Festival Oxfordshire.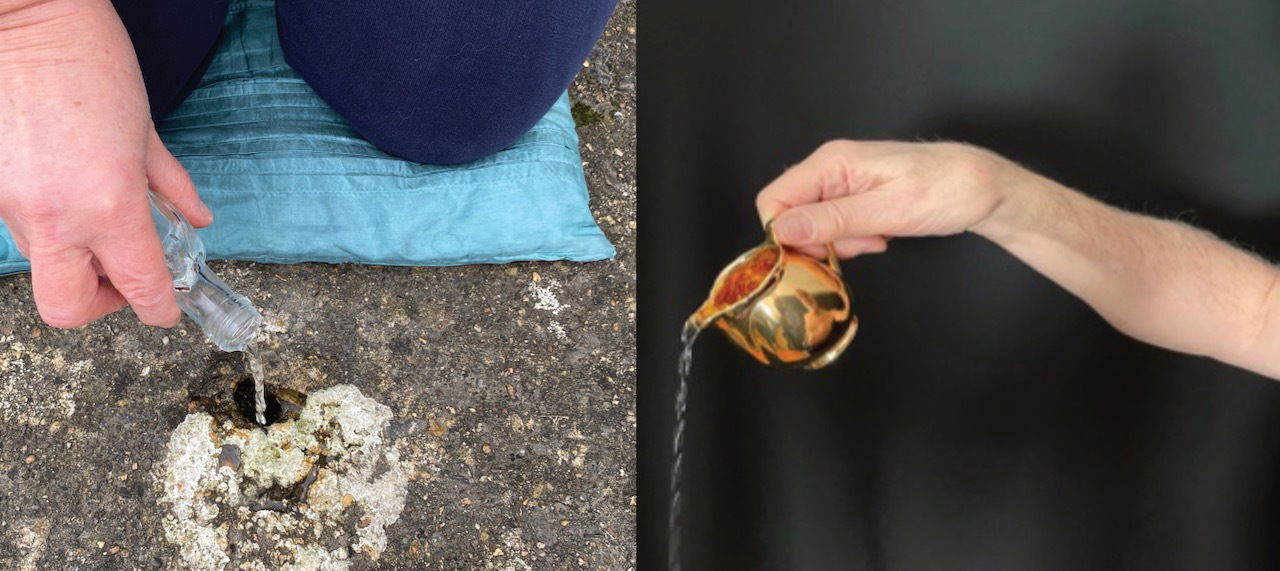 An online artists residency Ace Proyecto Residency, Argentina and Lacuna Festivals, 2021 - this residency took place during the lock down, and resulted in a collaborative video work with Anna Goodchild and Heidi Bergstrom entitled Littoral Zones: the frontiers between. This work was shown at Lacuna Festivals.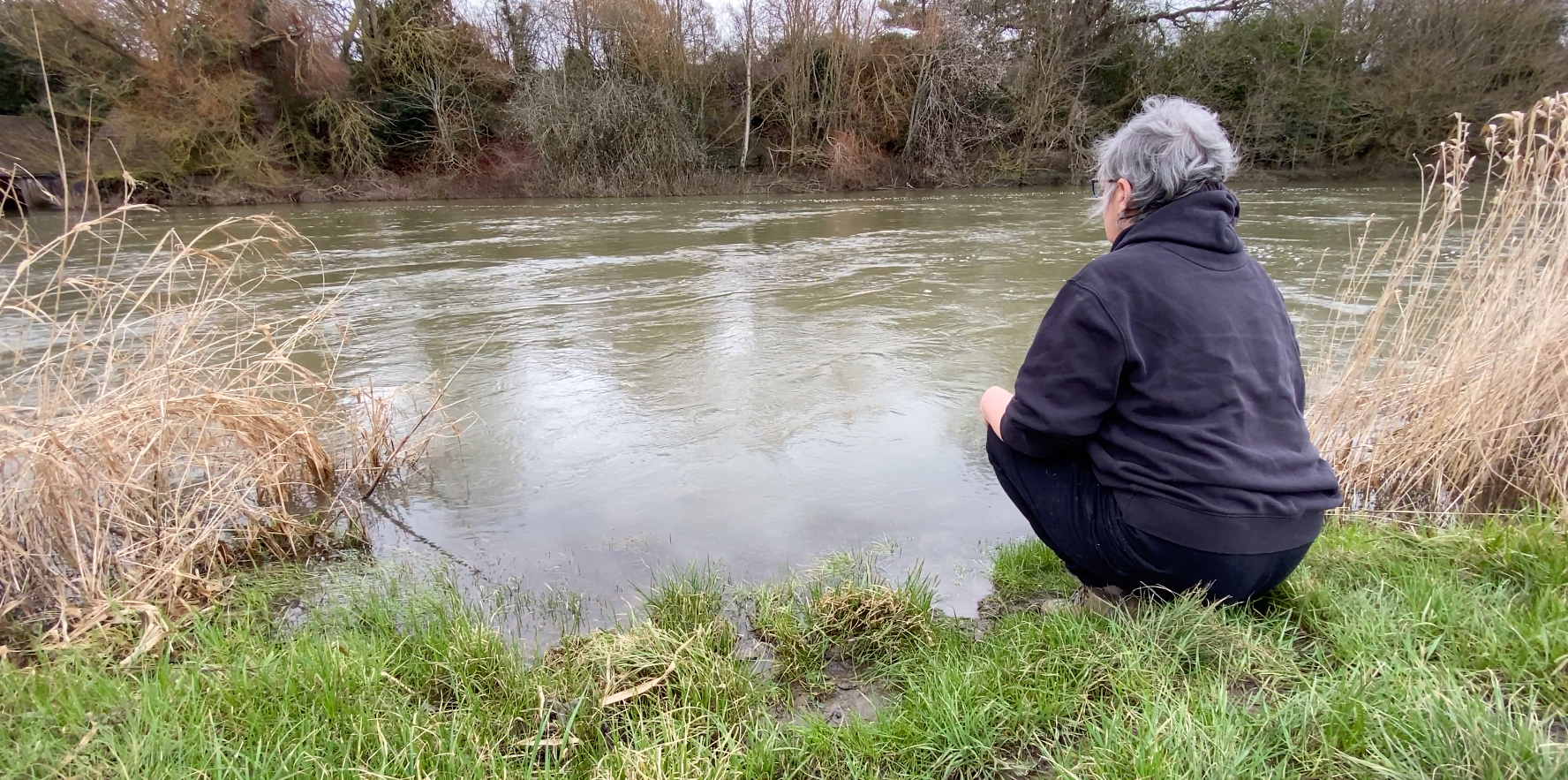 105 Artists Hands book by Cally Trench, 2018 -2022 - I have writing and images in a publication by Cally Trench, please follow this link to Peculiarity Press for more details.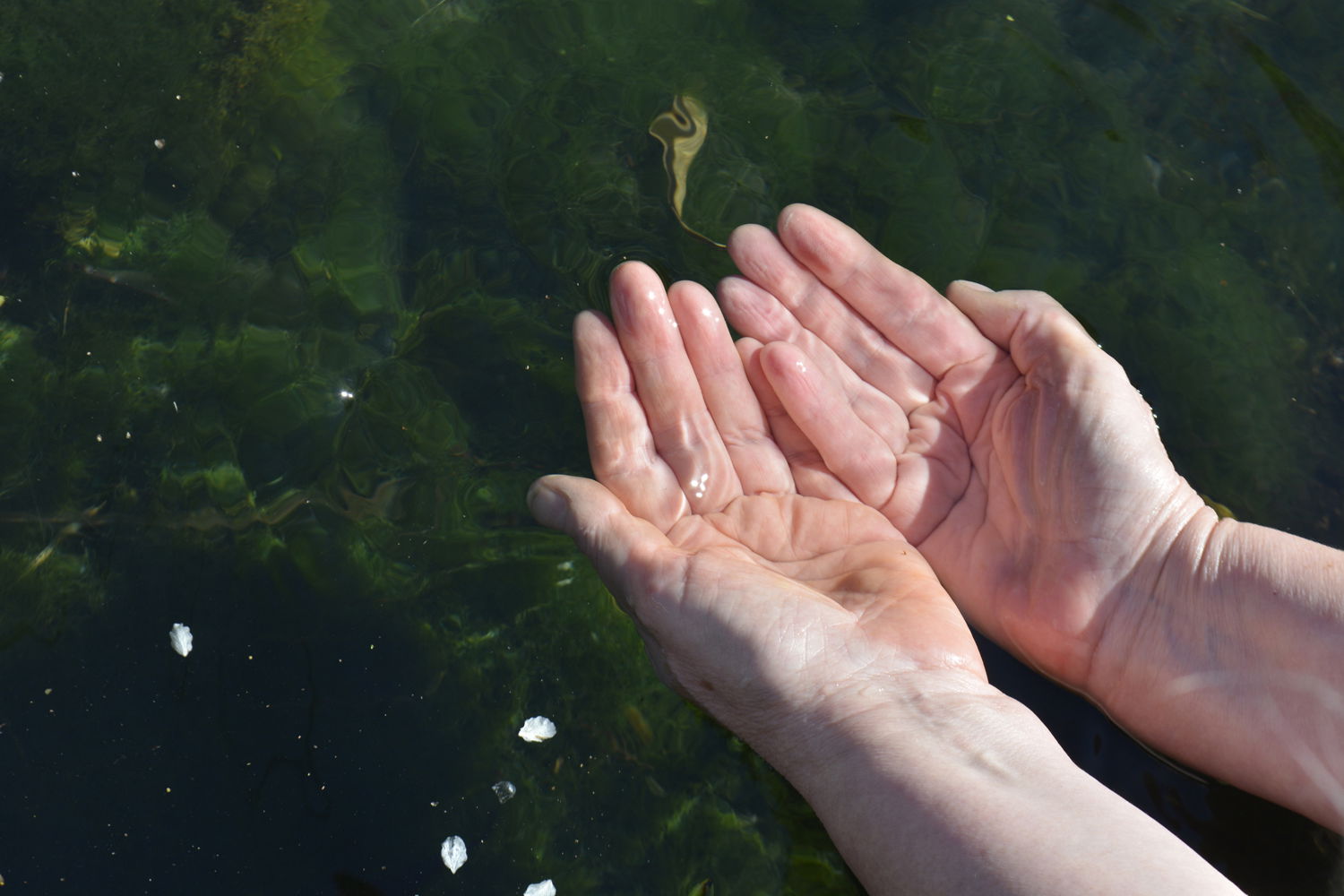 Bird by Bird, at Unprecedented, an online exhibition at OVADA, 2021 - An exhibition of collective work created during and in response to the Coronavirus pandemic. I have four A1 photographs entitled Bird by Bird, the photos are part of an ongoing project of gestures, interventions, text and performance work. You can see the work online from The 1st May, please click here.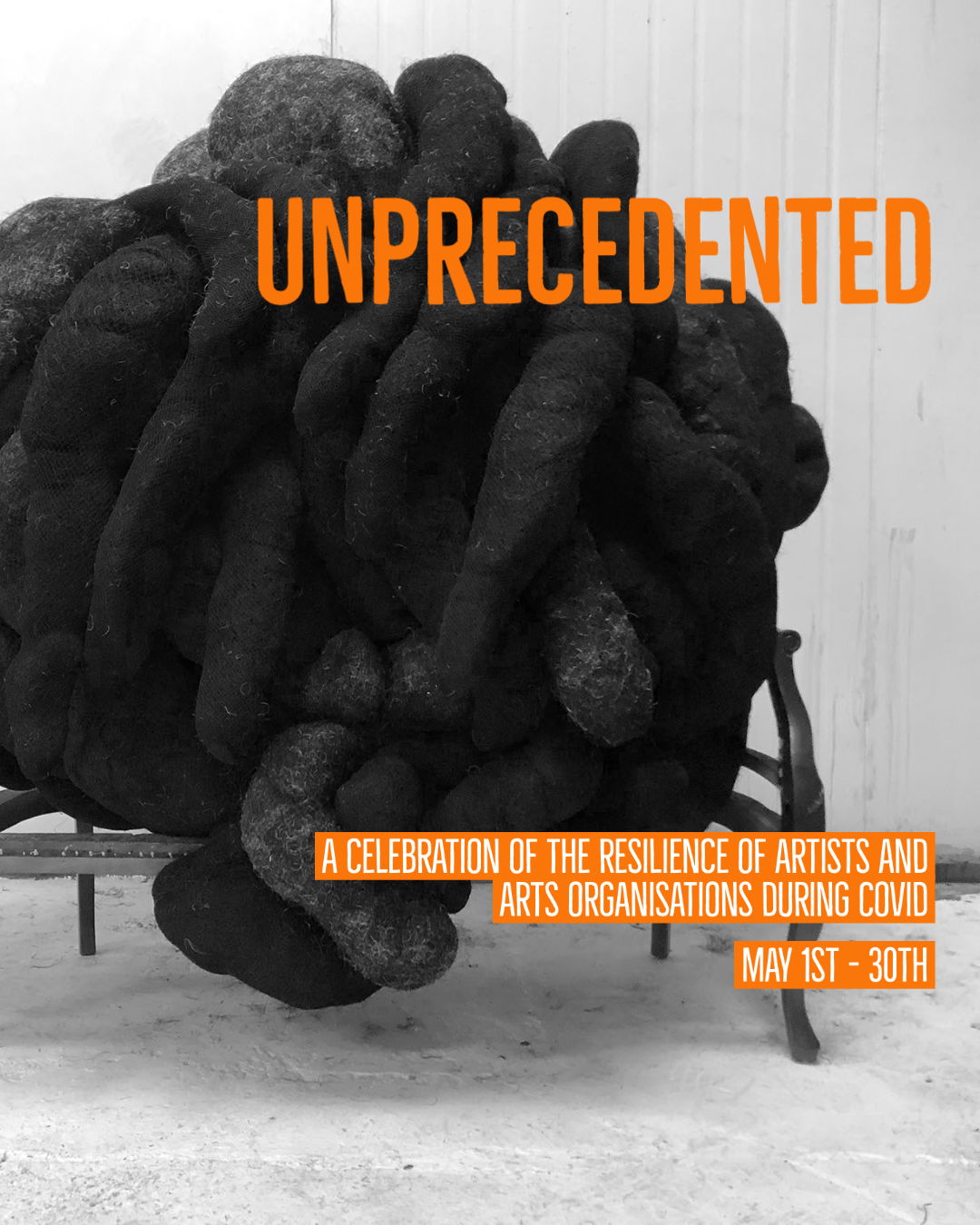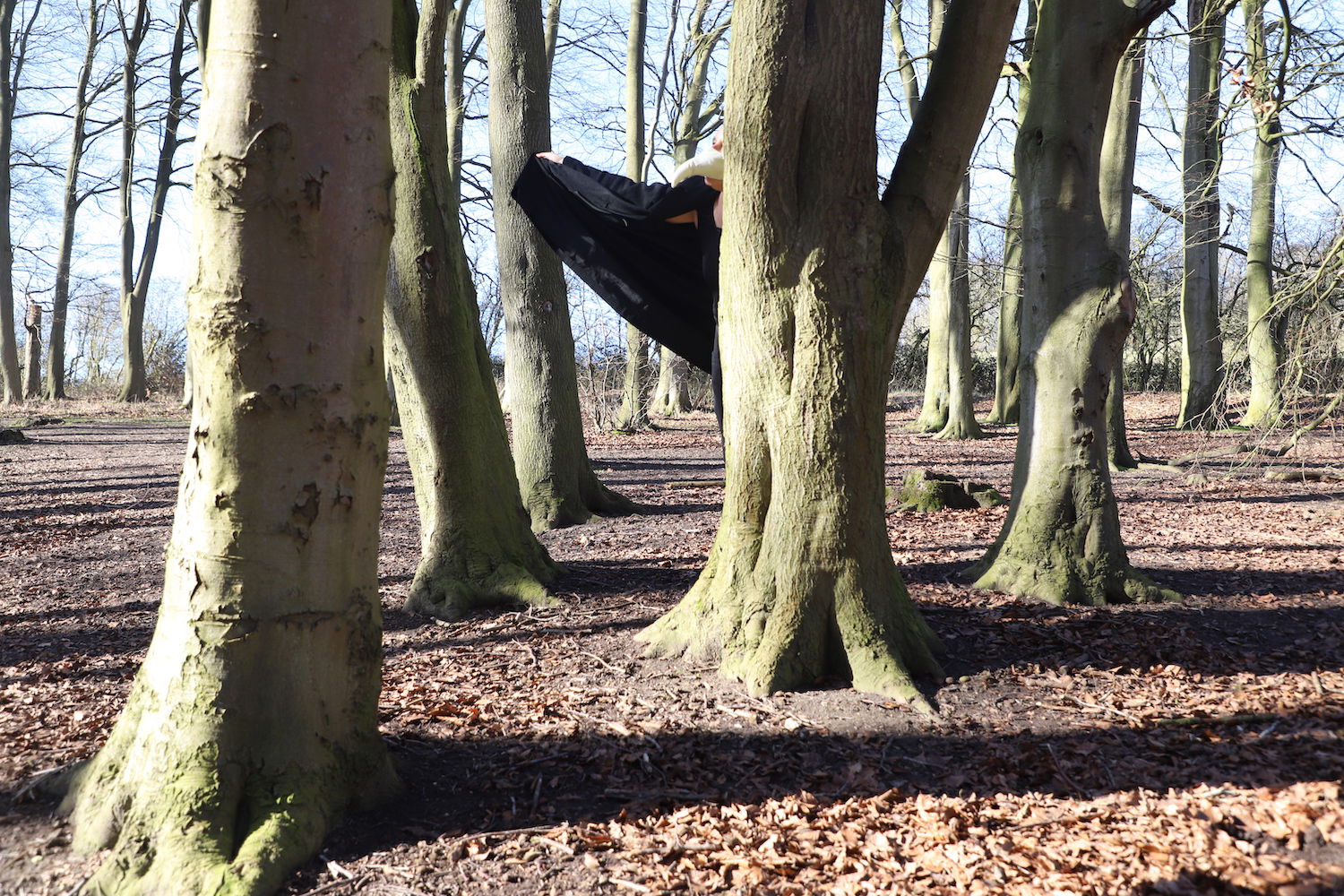 HOMEBOOKS at Overlay Studios, 2021 - A series of handmade books made during lock down. I have three books shown alongside artists Clare Carswell, Peta Lloyd and Rhiannon Evans. Thank to CouCou Curations and the support of CREIA::: . 1st - 9th May 11 - 6, at Overlay Studios Spelsbury Rd, Charlbury, Chipping Norton OX7 3LL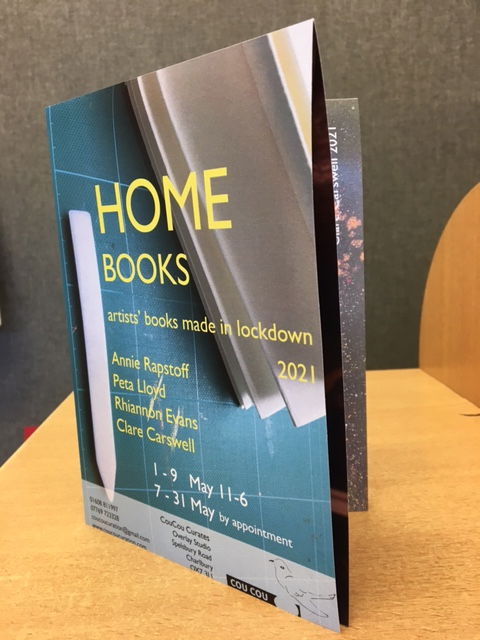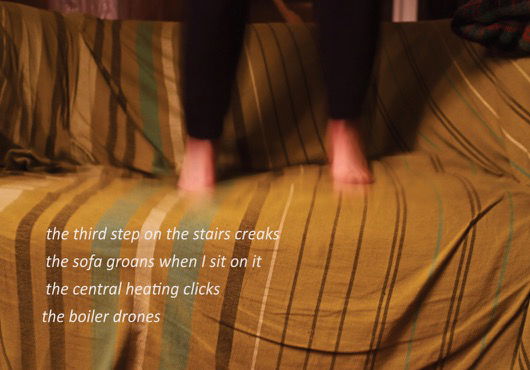 Nostos, at A Dangerous Field, Magdalen Road Studios, 16th October - 16th November 20 - Nostos (homecoming), is a collaborative photographic work, working with Vicky Vergou. The work is part of a project concerning how artists use photography to explore or subvert their 'field', or to record and research their subject. Due to the pandemic the work was transferred to an online exhibition, the full exhibition will now take place in 2021. Curated and edited by Cally Shadbolt, Catalina Renjifo and Lucas McLaughlin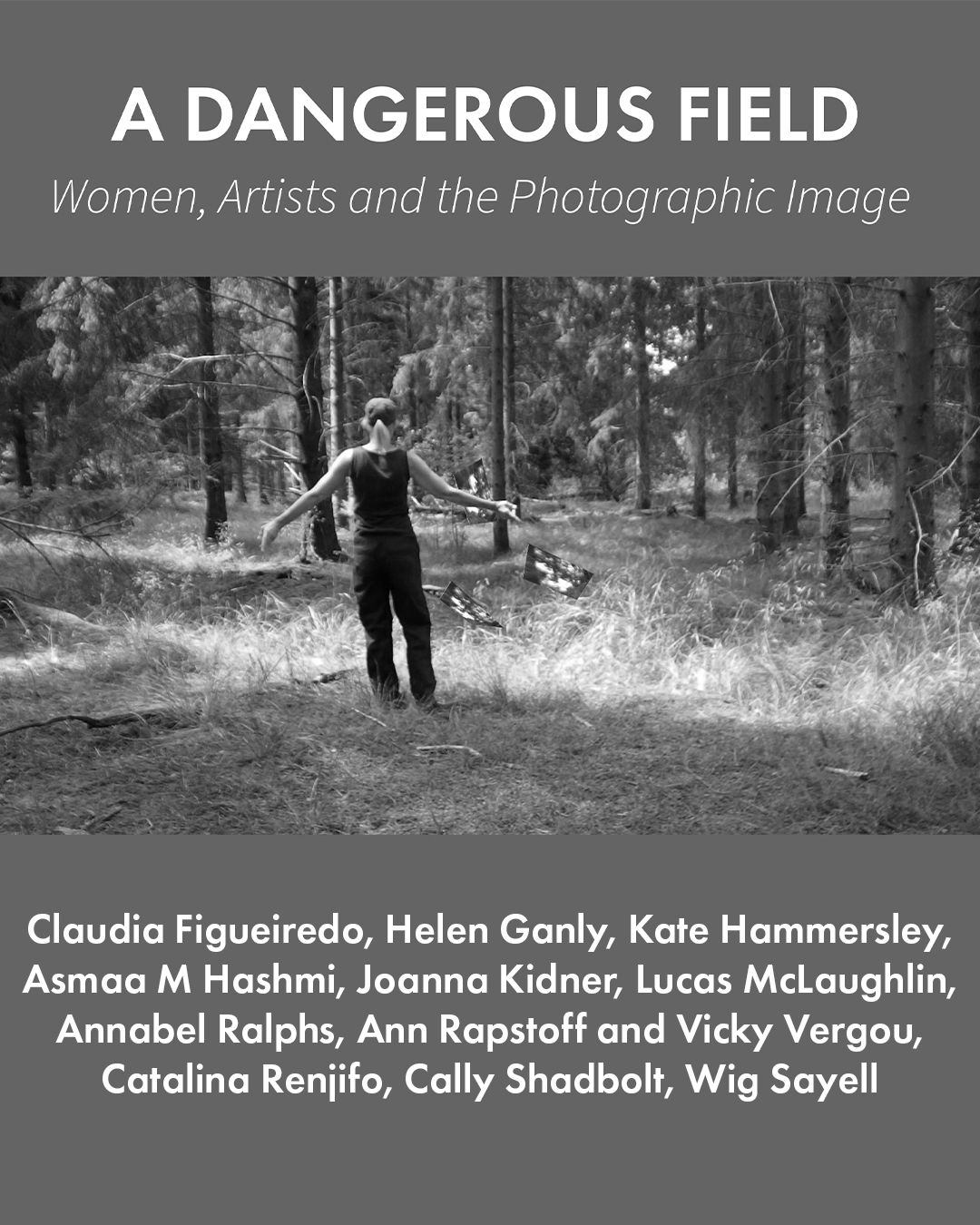 Visiting Bird at Briefly in Transit, Stephens House & Gardens, London, 2020 - Visiting Bird, was a series of photographs and actions, exploring the grounds of Stephens Gardens in Finchley, through the eyes and experience of a bird. The work is a nod to the 14th century plague doctors mask. Live actions took on the 19th September. The sculpture trail, included 10 artists creating a series of artworks acknowledging and responding to the complexity and simplicity of these transitory times. Curated by Rebekah Dean and supported by The Arts Council England.